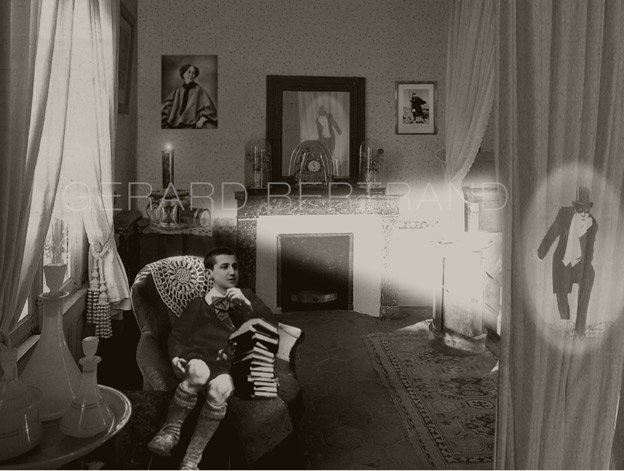 Marcel Proust à Combray
Le jeune Proust, dit "le Petit Marcel", qui , sous la protection du Prince Eugène, "longtemps se couchera de bonne heure", hésitait entre les images de sa lanterne magique et les romans de George Sand.

. Marcel Proust in Combray
The young Proust, known as "Little Marcel", who, under the protection of Prince Eugene, "went to bed early for a long time", hesitated between the images of his magic lantern and the novels of George Sand.

clic sur l'image
Click on the image