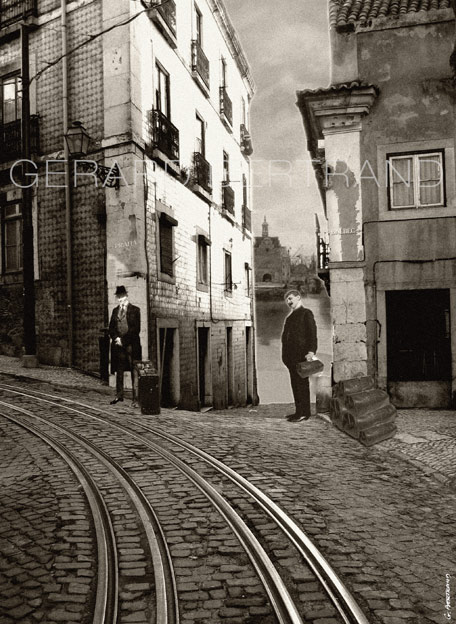 Marcel Proust et Kafka, la rencontre
Deux chemins se séparent. Proust rejoint...Balbec et Kafka, Prague. A l'arrière-plan, une vue de Delft.
Mais pas de "petit pan de mur jaune", monochromatisme oblige !
Marcel Proust and Kafka ,the meeting
Two paths grow apart . Proust rejoins… Balbec, and Kafka, Prague. In the background, a view of Delft.
But not any "small patch of yellow wall", monochromatism obliges!

clic sur l'image
Click on the image
clic sur l'image
Click on the image
clic sur l'image
Click on the image
clic sur l'image
Click on the image