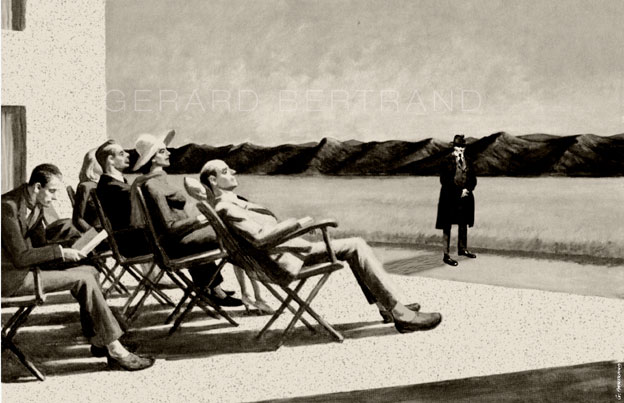 Kafka chez les Hopper
Pourtant invité, Franz Kafka eut la désagréable impression de ne pas être le bienvenu chez les Hopper.

Although he had been invited, Franz Kafka nonetheless had the disagreeable sensation
of not being welcome at the Hopper home.
Bei den Hoppers
Franz Kafka hatte, obwohl er von den Hoppers eingeladen worden war, den unangenehmen Eindruck, nicht will kommen zu sein.

clic sur l'image
Click on the image