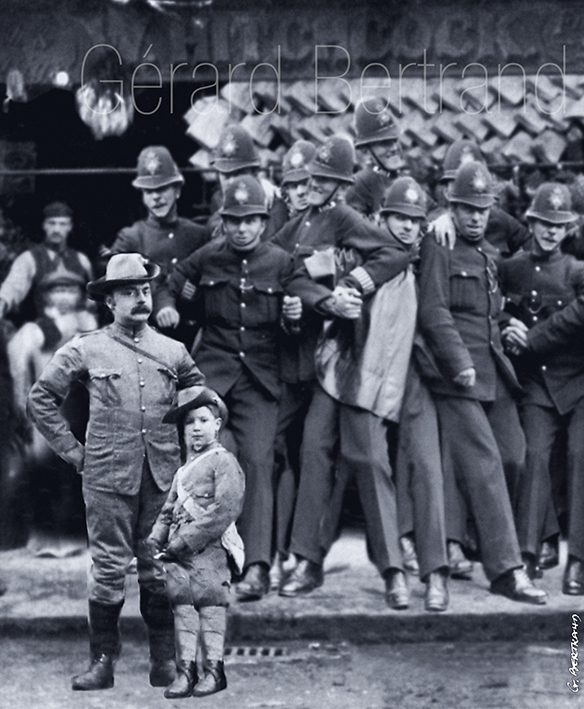 .
Jeune et innocent
Alfred Hitchcock avait 4 ans quand son père, pour le punir,
le fit mettre en prison quelques minutes par un des ses amis,
commissaire de police.
(On les voit ici ensemble, sur la photo, devant l'épicerie familiale)

Young and innocent

Alfred Hitchcock was 4 years old when his father, to punish him,
had him thrown in jails for a few minutes by one of his friends ,
a police captain .
(They are seen here together, on the photograph, in front of the family grocery shop).

clic sur l'image
Click on the image